Regular price
Sale price
$14.99 USD
Unit price
per
Sale
Sold out
A love potion oil blend that helps foster feelings of affection, inspires love, relaxation & creativity while working with the heart chakra & second chakra. 
Jasmine, Sandlewood, Ylang Ylang are valued oils in the world perfume industry. They are known to be physically & emotionally relaxing, sensual, increase creativity, intuition, inspiration, elevate spirits, calm the mind, help nervous tension, muscle tension, increase openness, compassion, romance & encourages positive emotions. 
Jasmine has a sweet, exotic floral scent. Jasmine and Ylang Ylang in many cultures represent hope, happiness, romance, love, and are used as beauty oils. 
Sandlewood is hydrating to skin, has a woody, exotic fragrance, and is sacred in many religions/traditions in Asia. Used in Indian culture for temple ceremonies, for relaxing, and for achieving higher states of meditation, spiritual elevation and inspiring insight. 
Ylang Ylang is sweet, floral, seductive, exotic, and intoxicating. The flowers are used in Indonesia, to cover the beds of newly weds. An aphrodisiac, which may increase sensuality. It also reduces stress & circulation. Balances out the male/feminine qualities.
Ingredients: 100% certified organic, fair-trade, pure natural essential oils of Jasmine, Ylang Ylang and Sandlewood in a base of sunflower seed, grape seed oil, 800 IU natural vitamin e oil, jojoba oil and grapefruit seed extract. This line contains vegan and vegetarian plant based oils, with no synthetic hormones. In a clear glass bottle roll-on.

Directions: Use this natural, organic perfume roll-on on your skin to gentle scent your body and radiate the sweet-woody floral scent around you. Especially nice to use around the heart and pulse points on the wrest, arms, neck, tummy and feet. Also on to skin to soften, gently scent and moisturize. As an alluring, romantic, exotic sweet woody scent to foster feelings of affection, inspire love, relaxation, openness and to increase creativity, reduce stress and lift moods.
Cautions: Avoid if nursing or pregnant because of its ability to bring on menses. Avoid using on delicate fabrics like silks or satin due to its essential oil content.
Share
View full details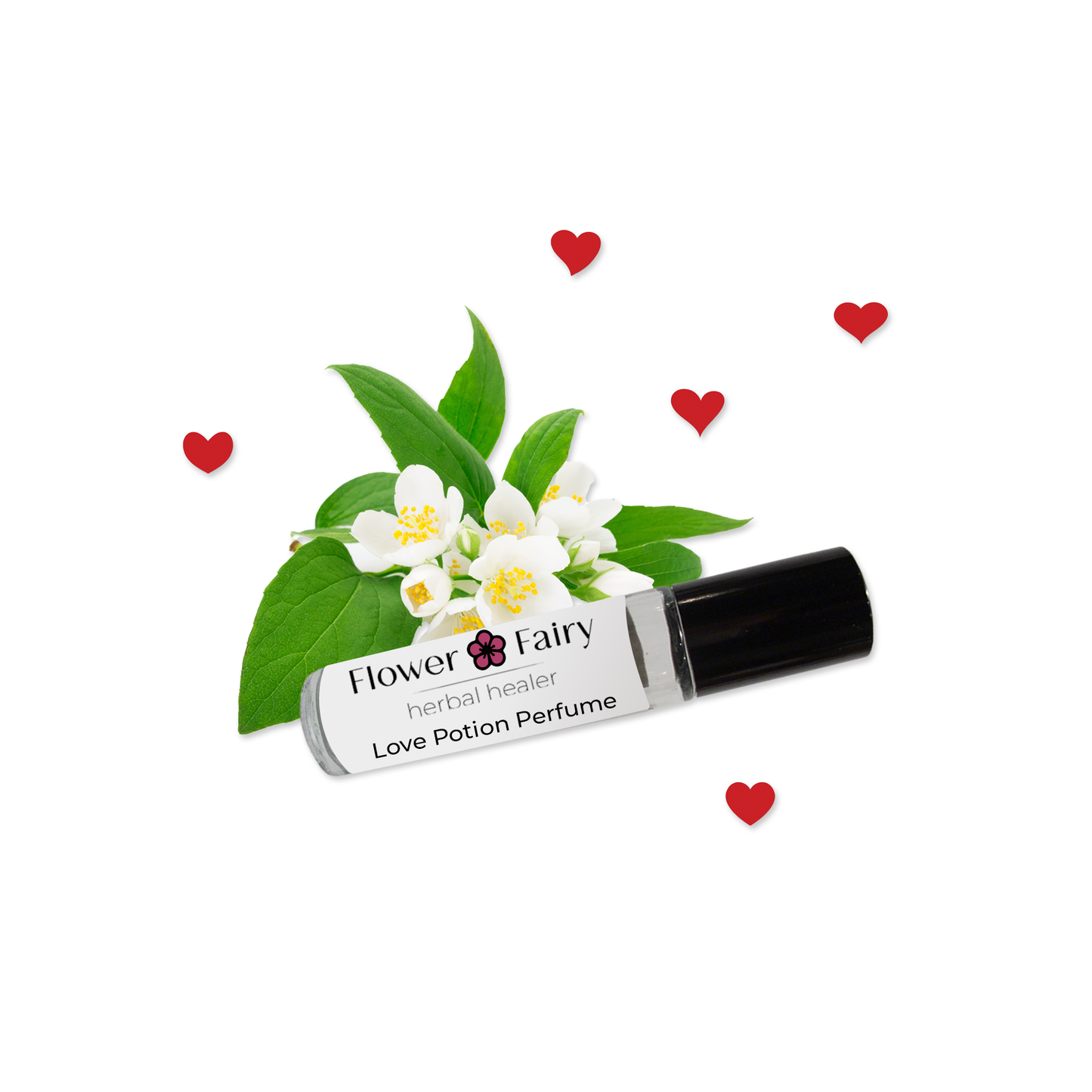 Collapsible content
Sustainability

Extra packing material like boxes are not used - only minimal packaging to reduce waste and energy.

Glass, plastic bottles, droppers are fully recyclable.

High quality dark glass bottles for better preservation.

Plastic is PET, BPA free, 100% recyclable and highly sustainable.
Ingredients

USA/North American Certified Organic, Non-GMO ingredients, no synthetic processed oils, gluten free, Vegan, no animal cruelty, paraben free, none of the harmful chemicals or preservatives which can be hidden in the label under various names.

Ingredients are always ethically and sustainably sourced.
HANDMADE

QUALITY INGREDIENTS

CERTIFIED ORGANIC

ECO SUSTAINABLE

MADE IN NORTH AMERICA